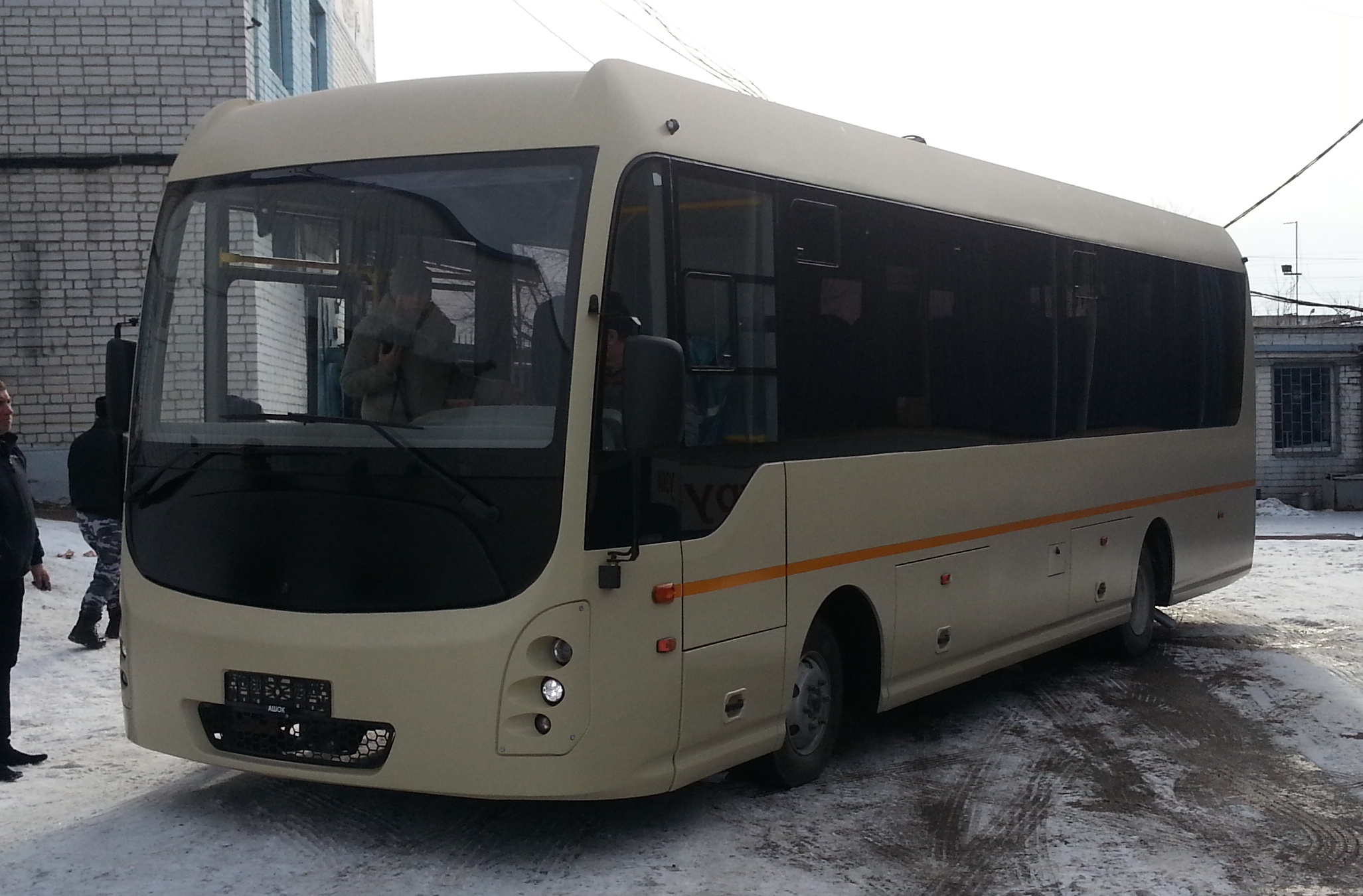 City and suburban buses design
City and suburban Buses design for PromTech. February-May 2015
Initially, the customer requested to design exterior bus panels based on the existing frame CAD model …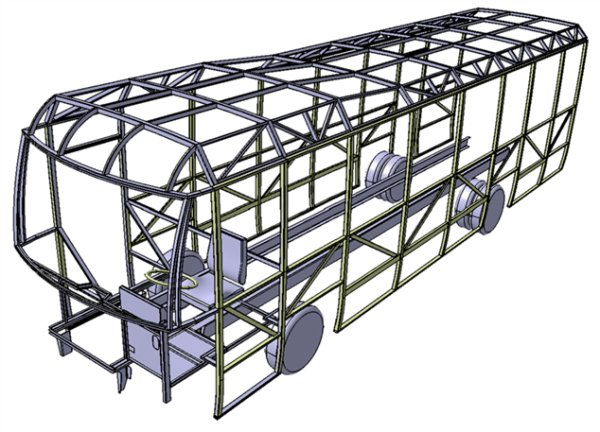 and existing STL points cloud.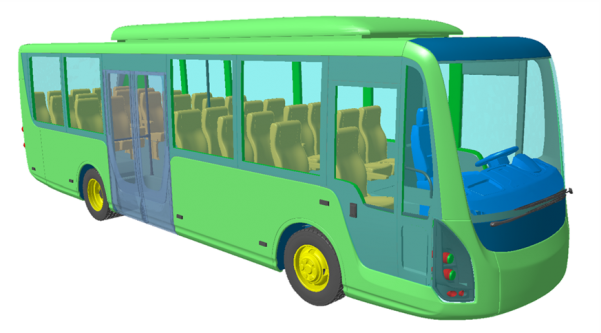 We send questions on the changes that need to be done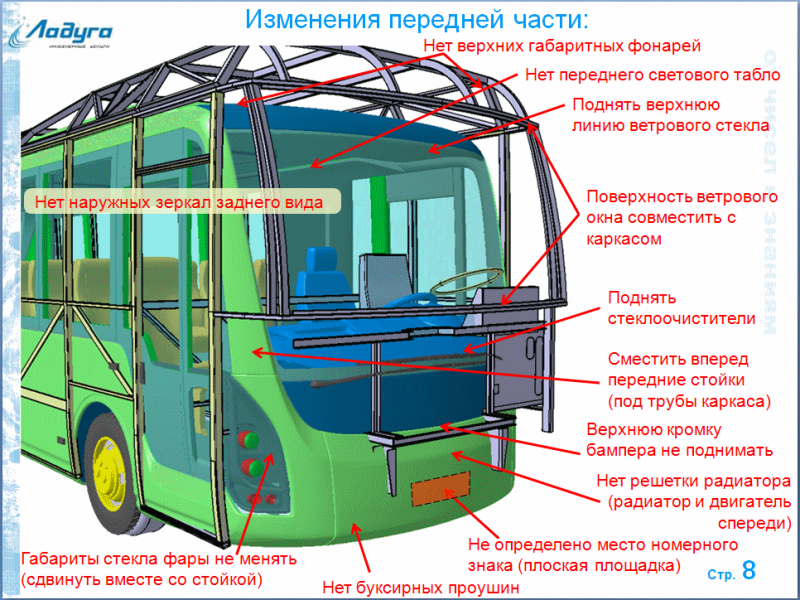 The customer sends the answers.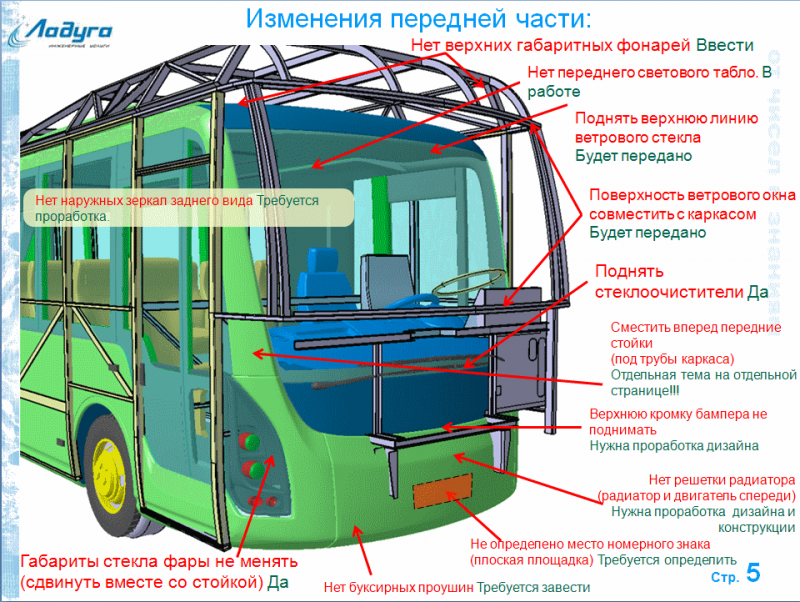 Simulation engineer provide frame eigenfrequency analysis and recommend to strengthen bus frame.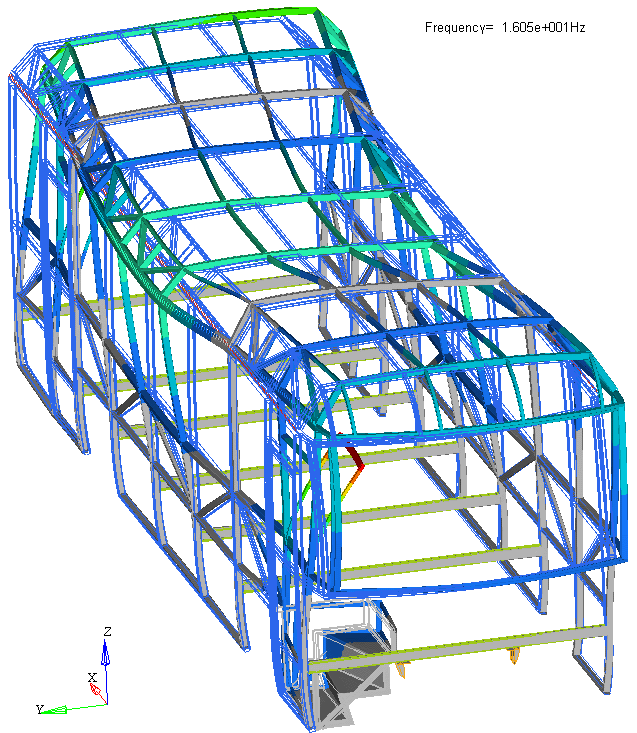 During panels design layout-engineer made discontinuity and gaps analysis
Done. We send to the customer the finished geometry.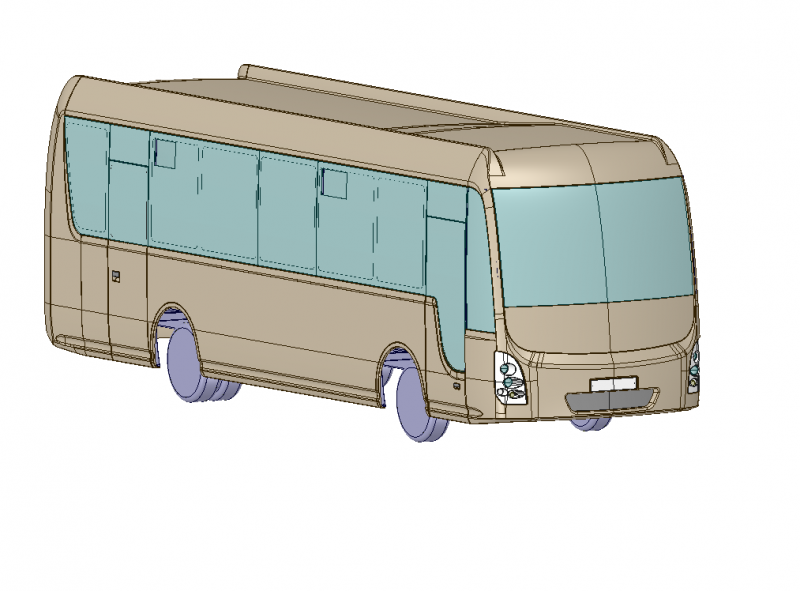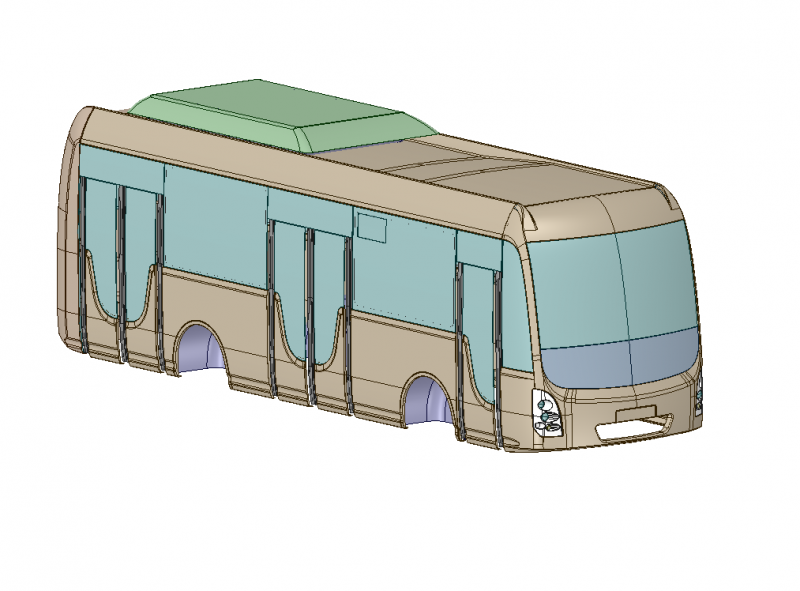 Finished buses presented at the exhibition: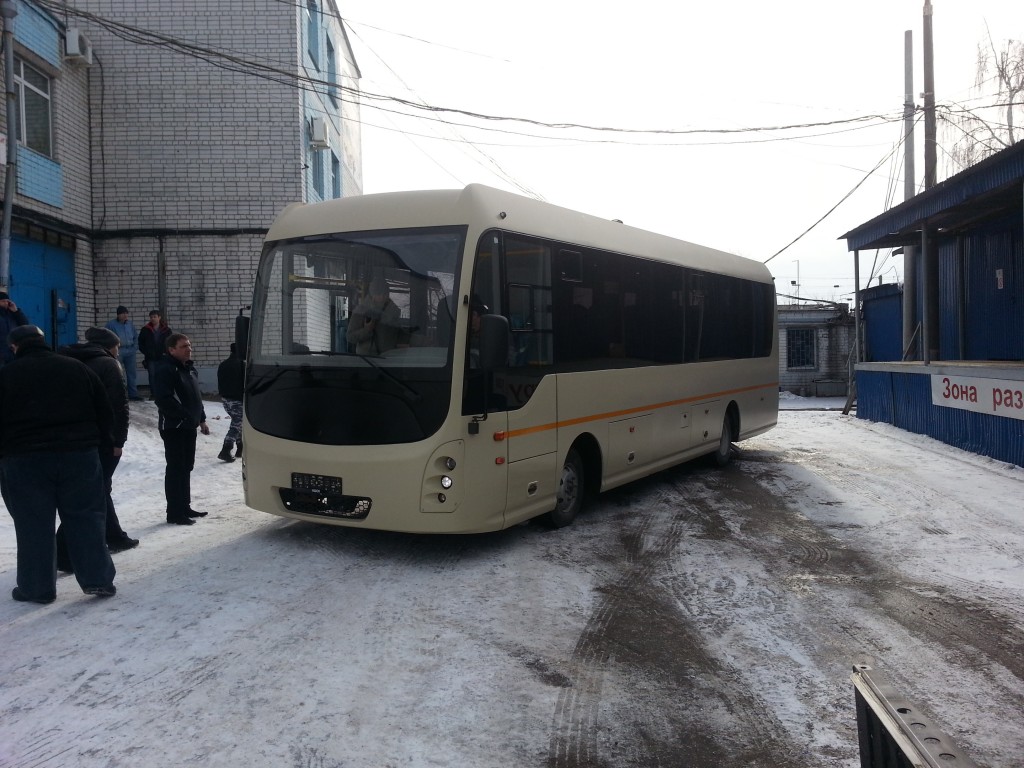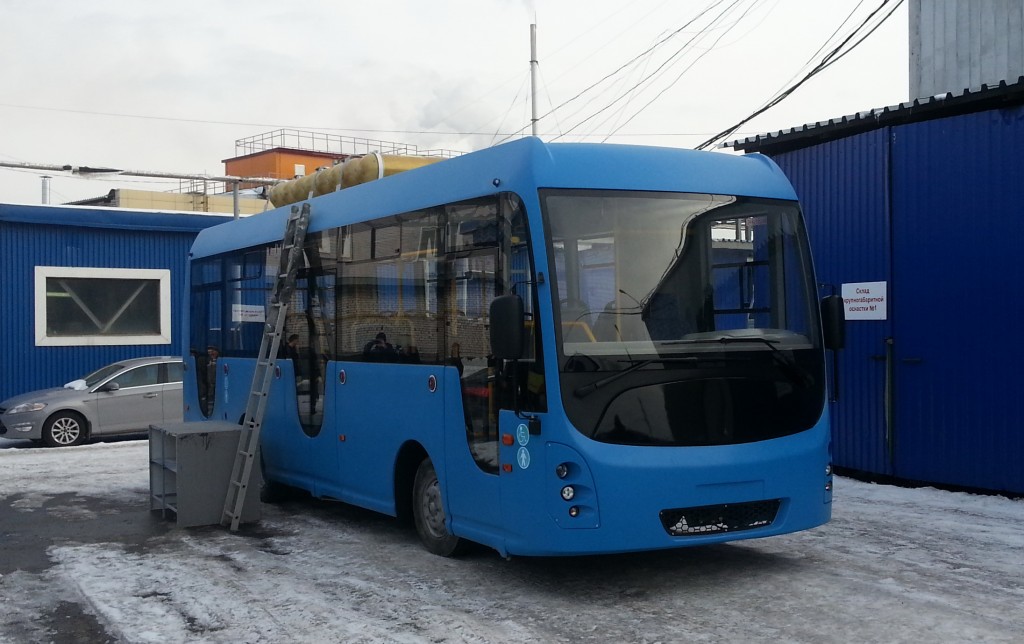 New urban and suburban buses accepted for operation in Nizhny Novgorod and Mosgortrans, Moscow.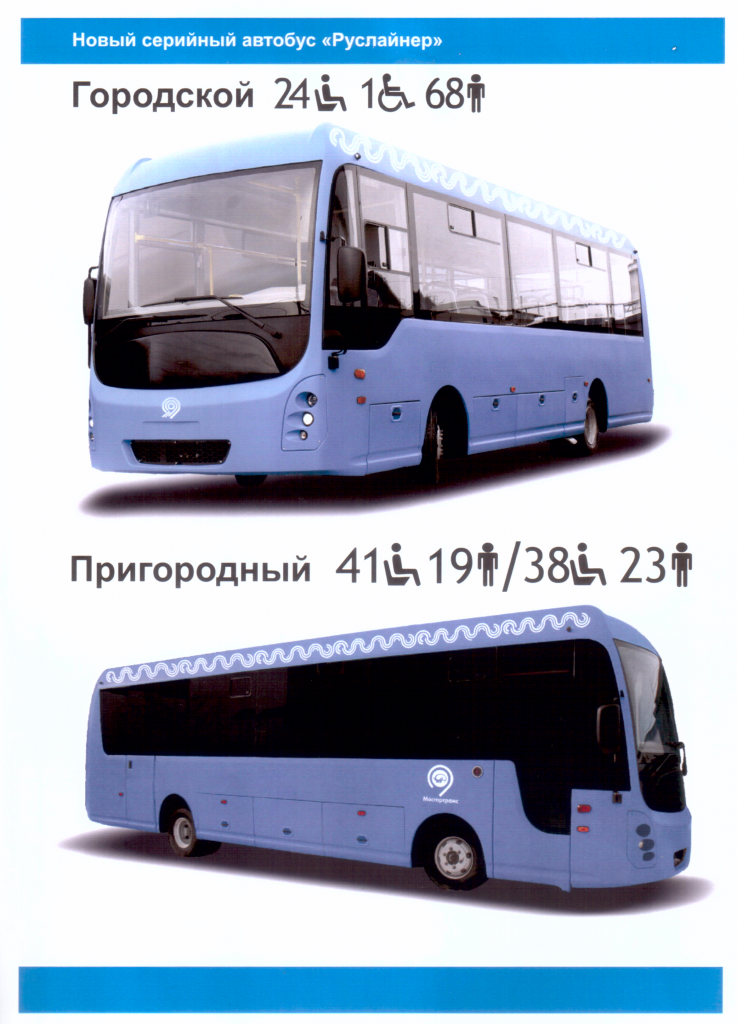 "Industrial Technologies – PromTech" special vehicles factory – the leading Russian manufacturer of certified ambulances, social transport, special vehicles and minibuses, for city, intercity and tourist purposes with a modern localized production in Nizhny Novgorod, founded in 1996.